We Supported SKIP 2019 organized by Keio University on Tuesday, September 3rd at Shinjuku Kakiden.  It was the 4th time for us to support SKIP for their " Japanese Cuisine Day" of their program.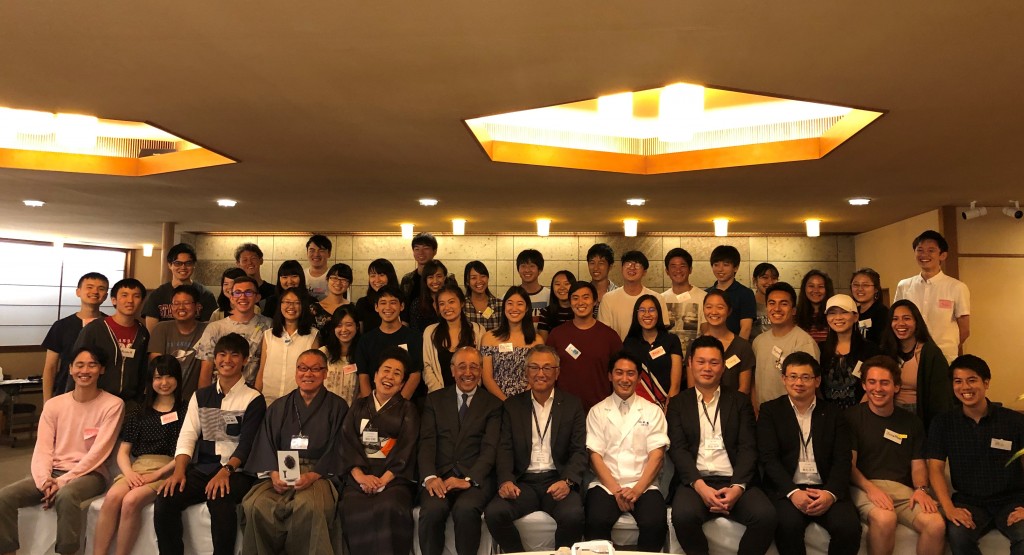 We could successfully complete this program with the support of  Shinjuku Kakiden, the Kaiseki Restaurant, Yamadaya-Manjyu, the Japanese confectionery maker in Shimane, and Chef Tedsuka from Oomori Matsunozushi in Tokyo.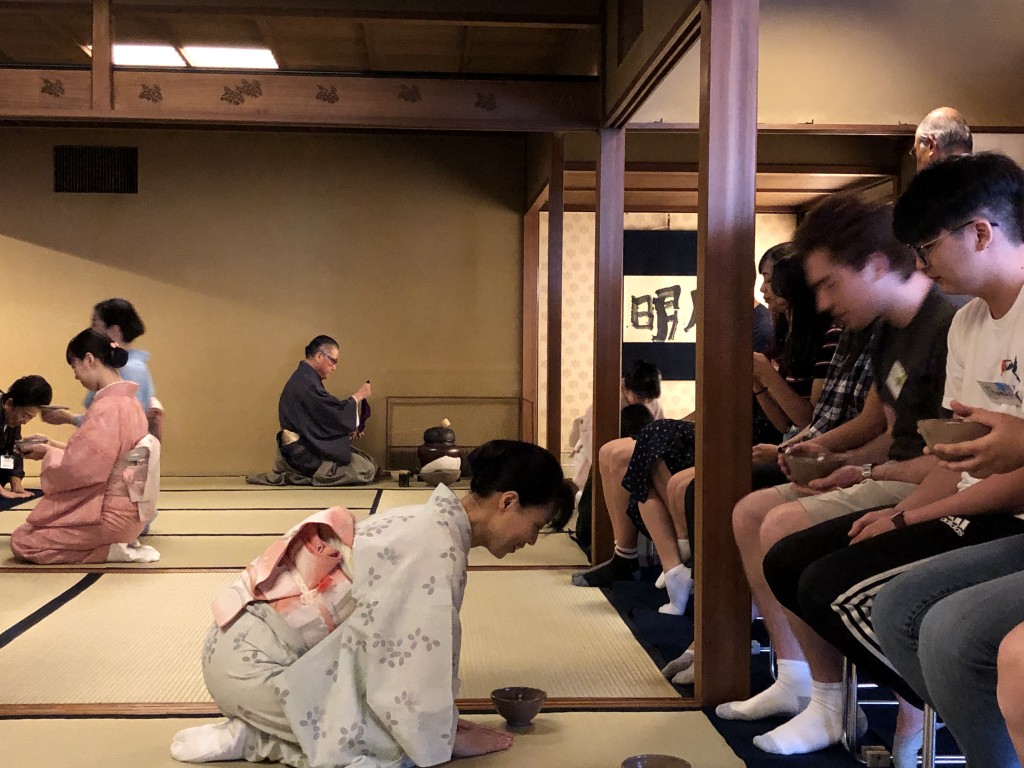 First, there was a lecture about the history of Kakiden, Japanese tea culture, and Kaiseki cuisine by Mr. Yasuda, the president of Shinjuku Kakiden. Then all students experienced the tea ceremony and enjoyed matcha green tea in the traditional Japanese tearoom with the lecture for the manor for the tea ceremony by Ms. Soko Fukuda, the Omotesenke tea professor.
Then Chef Tezuka of Oomori Matsunozushi gave the presentation and demonstration about the history of Edomae Sushi, about the characteristics of wasabi, and about Japanese knives.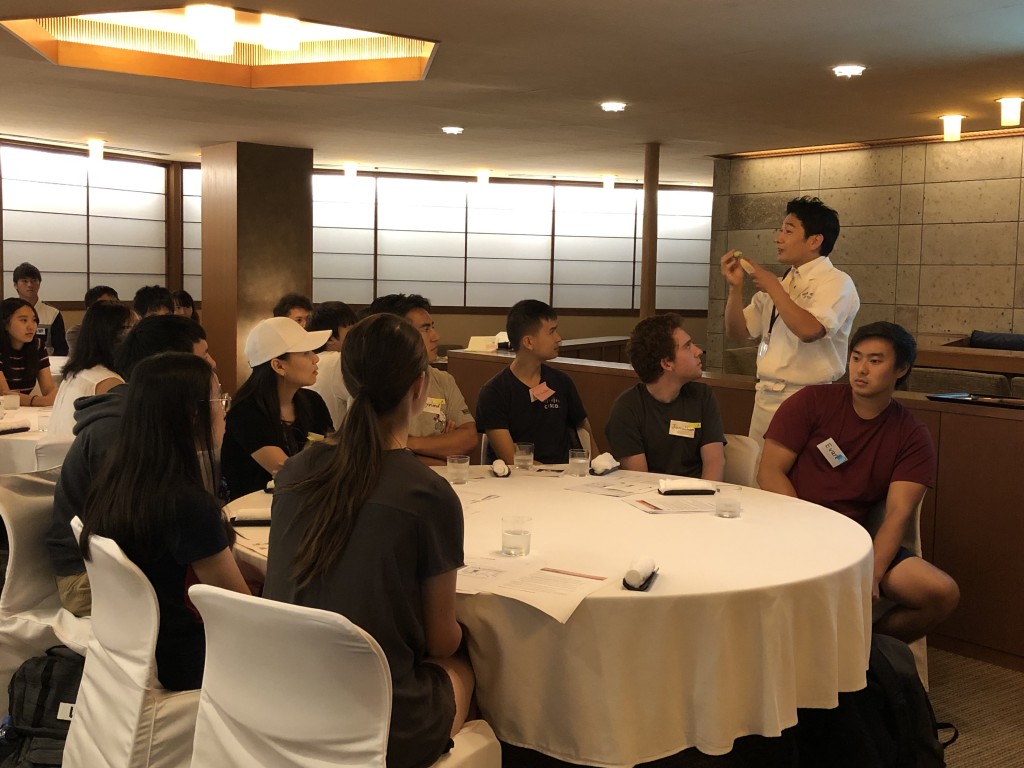 After the presentation, all the students were devided into 2 groups and each had experience how to make sushi, and watched the demonstration of how to plate a traditional Kaiseki Bento.
Students learned the tips for making sushi, then actually making their own sushi and enjoy them by themselves. The executive chef of Kakiden explained some rule of the plating a Kaiseki Bento and the meaning of each ingredients. Students learned the depth of Japanese food culture.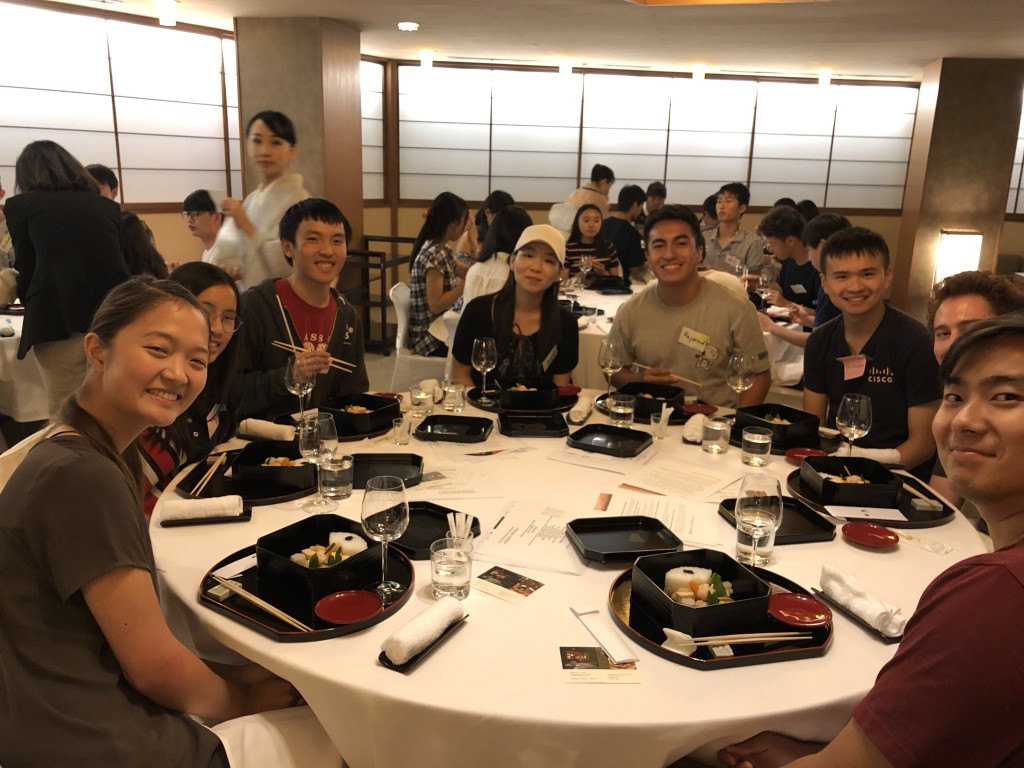 They enjoyed the Kaiseki Bento as for lunch along with Japanese seasonal clear soup, "Owan".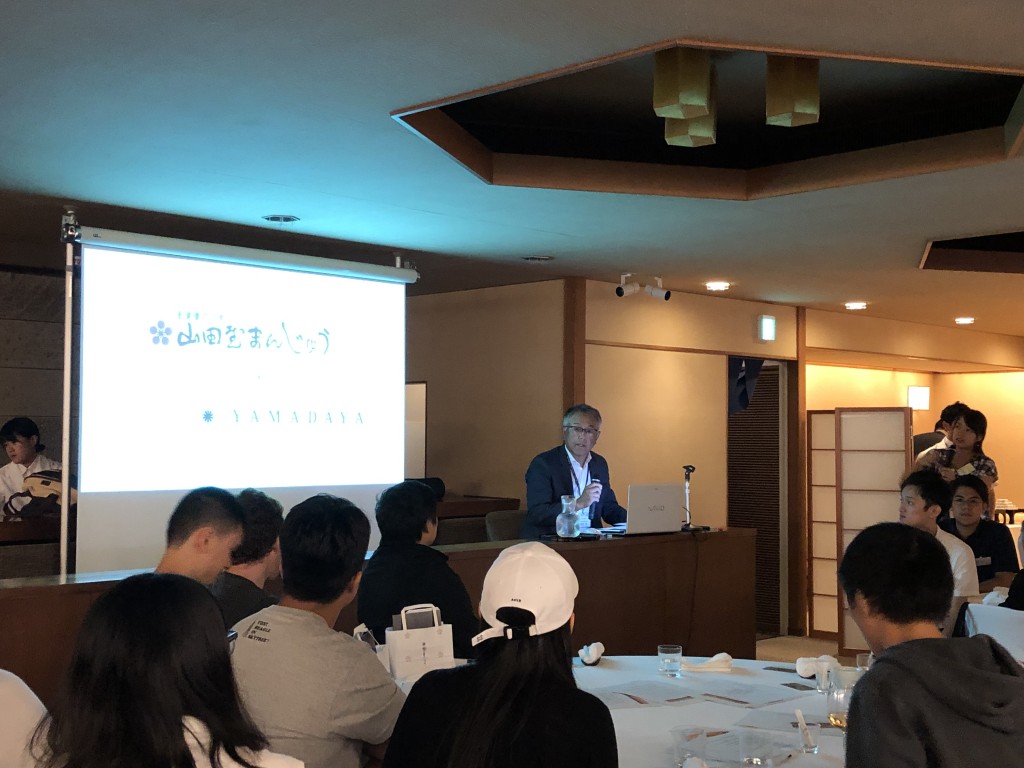 In the afternoon, there was a lecture on the history of Yamadaya, about the pilgrimage in Shikoku, and the culture of hospitality, "Osettai" by the Mr. Takatusji CEO. Students learned how Yamadaya have preserved their tradition of making anko, the sweet bean paste, and how they have challenged to balance with the modern palette.
After the lecture of Mr. Takatsuji, students experienced making a bowl of Matcha with the instruction of Ms. Soko Fukuda along with enjoying Yamadaya's Signature manju.
We had comments from the participants that "Everything was wonderful", "It was a great opportunity to re-think about Japanese cuisine, especially about Kaiseki, manjyu(Japanese confectionery, and Sushi culture."
We are grateful for all the corporation of Shinjuku Kakiden, Yamadaya Manju. Inc., Oomori Matsunozushi, and Ms. Soko Fukuda.
We will continue to facilitate special programs to promote Japanese Traditional Food Culture and hand down the tradition to younger generations.