It was our 3rd time coordinating "The Culinary Tour of Japan" in this September for the students who would learn Japanese Cuisine at the Culinary Institute of America Hyde Park. Total of 9 students participated in the tour for this year.
It was a part of their Japanese Cuisine Bachelor's Degree Concentration. As it had been upgraded from an elective course to the bachelor's concentration this year, all students who chose this program were mandated to join this tour. We, Soul of Japan Foundation, coordinated the whole tour this year, too.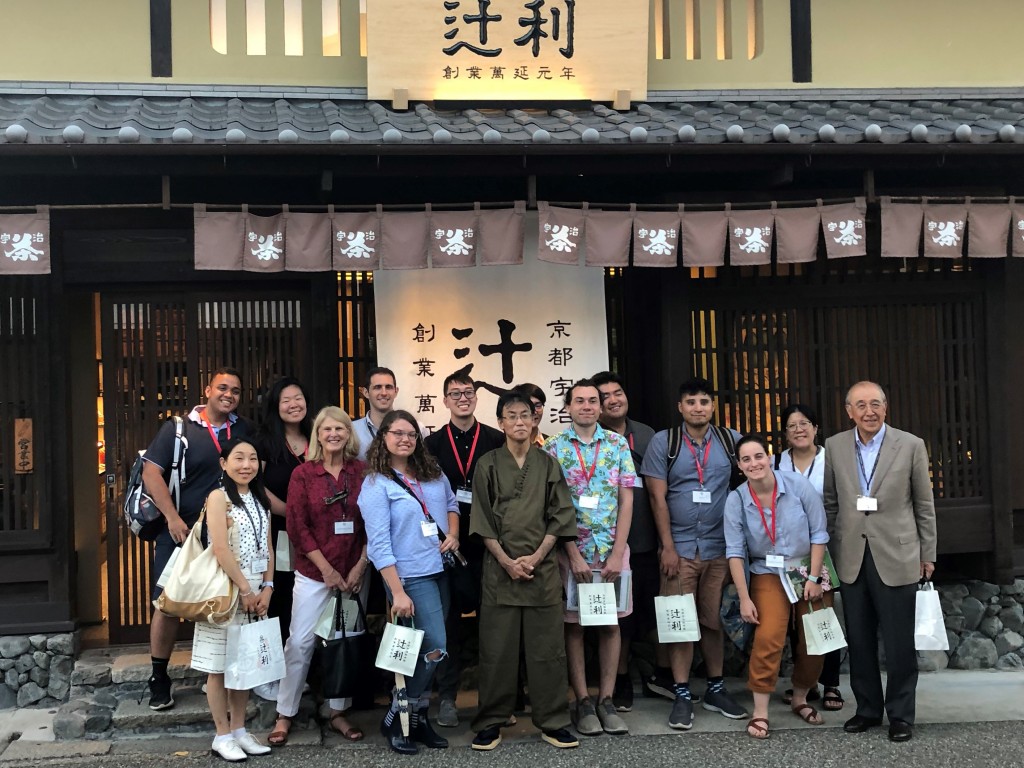 This tour took place in Mie, Osaka, and Tokyo and it was fully supported by our members and  many other supporters of Soul of Japan Foundation.
There were several sites we visited for the first time this year, such as Tsujiriichi Honten in Uji. Tsujiriichi Honten was the tea producer with a long history. Students experienced hands on lecture of how to steep 5 different kinds of tea, which were "Koi-Cha" (thick matcha), "Usu-Cha" (thin matcha), 'Gyokuro" (high quality green tea), "Sen-Cha"(green tea), and "Houji-Cha"(roasted green tea).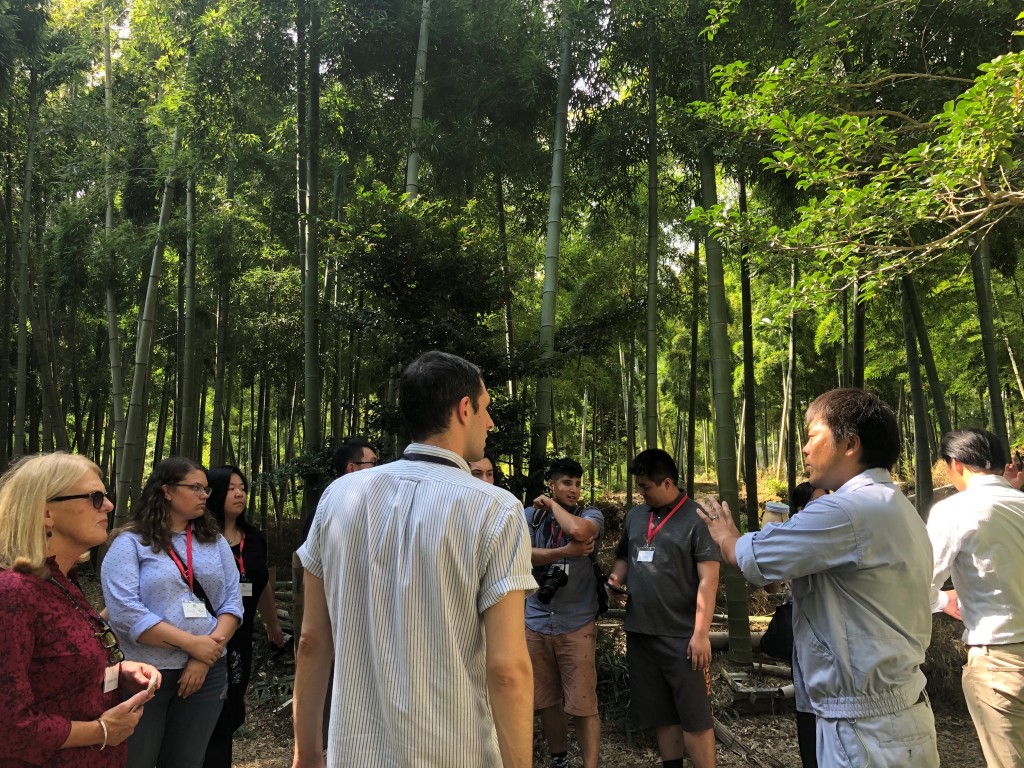 They visited the bamboo shoot farm of JA ZEN-NOH in Kyoto.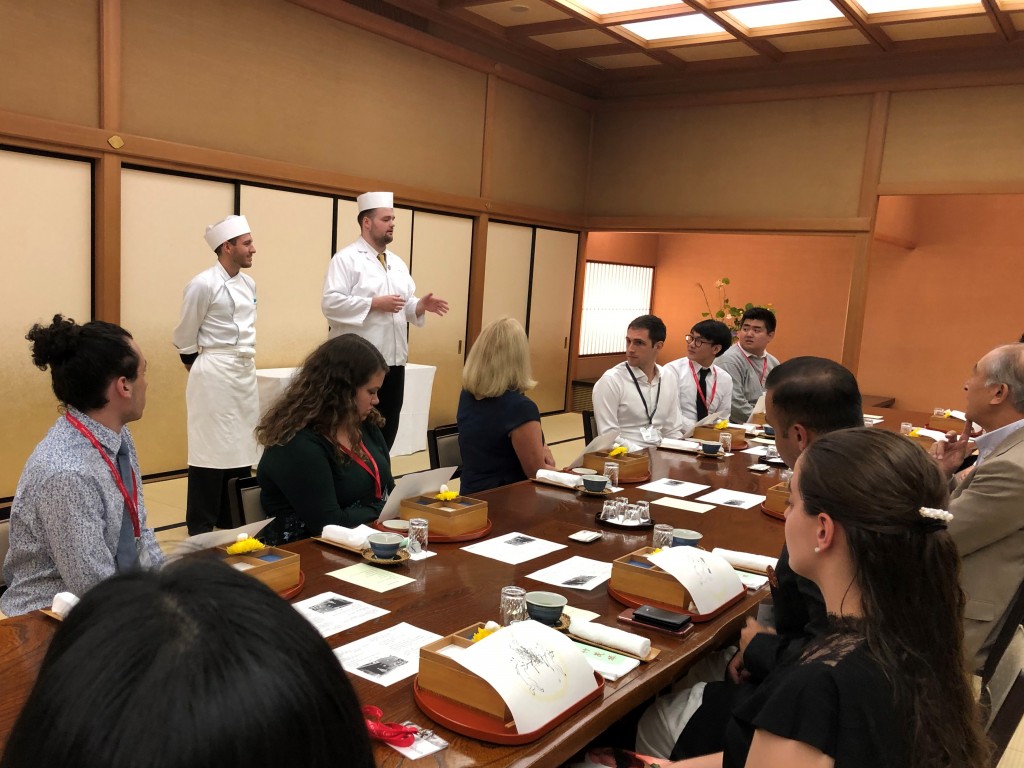 They had the formal Kaiseki dinner at Minokichi Takeshigero in Kyoto. Chef Satake, Madome Satake told about the tradition of Japanese Cuisine. Chef Anthony, who trained at Takeshigero explained more detail about their dishes.
At Toraya Main Branch in Kyoto Ichijyo, they got a lecture on the history of Toraya and watched the demonstration of Wagashi making.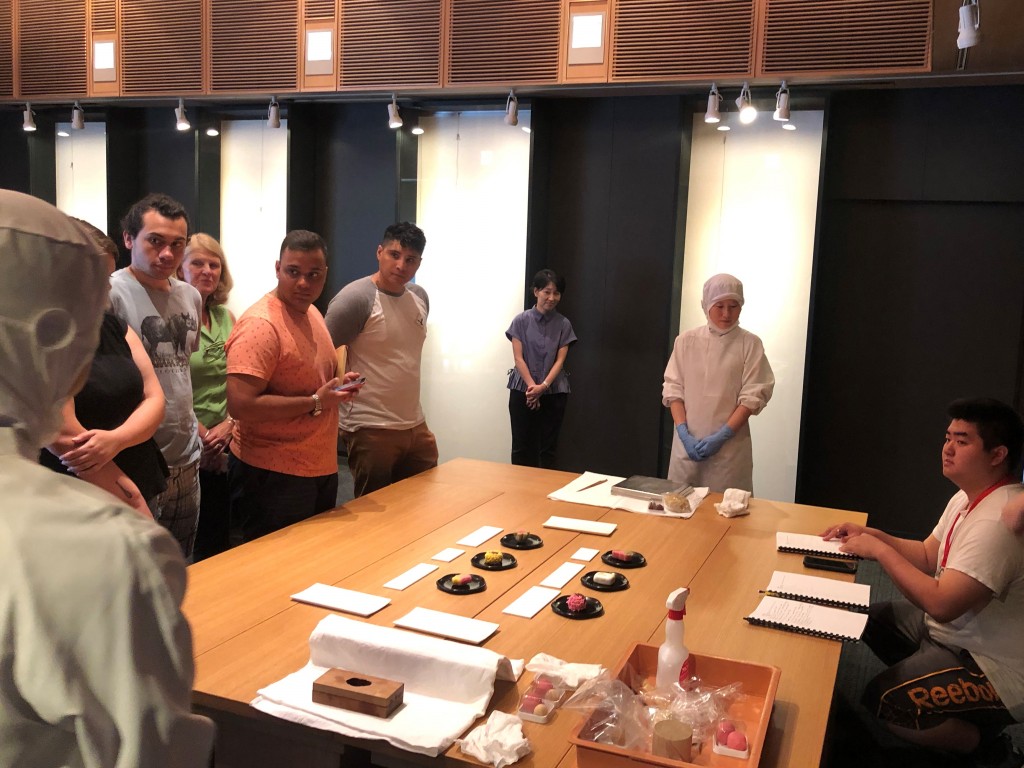 They had a tour at Toyosu Fish Market which had moved from Tsukiji this year.
The tour was guided by Chef Yanagihara of Yanagihara Cooking School, and Chef Tedsuka of Oomorikaigan Matsunozushi.
On the same day, students learned about tools that were unique to the traditional Japanese cuisine at Yanagihara Cooking School.
Students experienced soy sauce making process at Kikkoman HQ in Noda.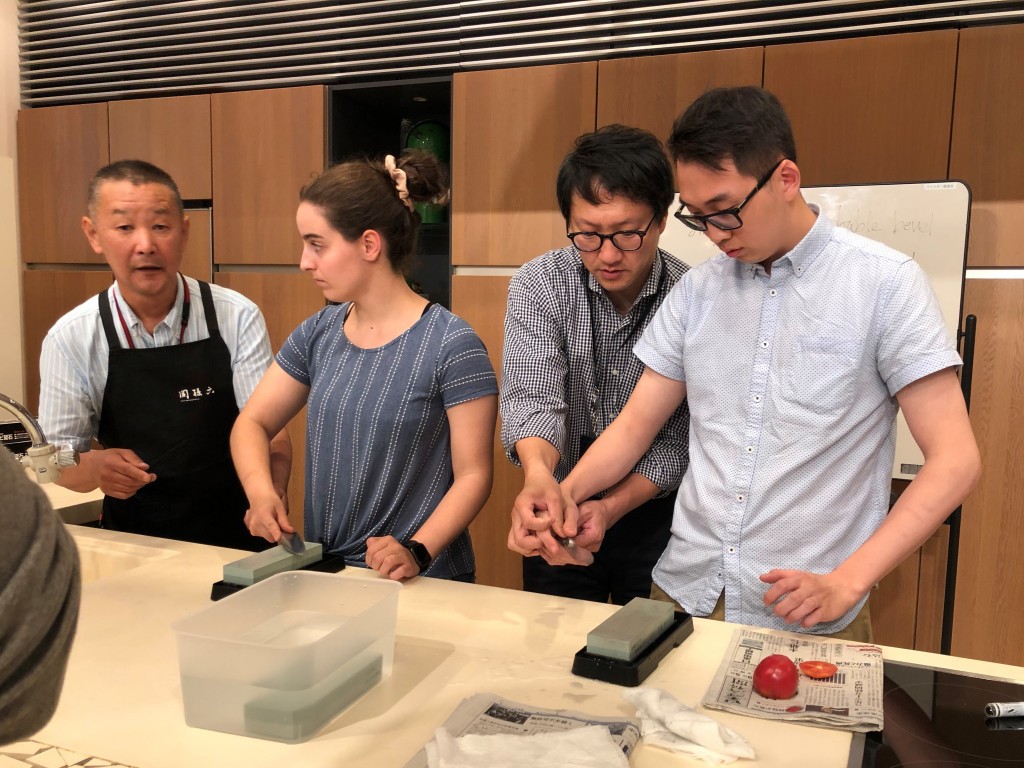 They learned about knives and knife sharpening method at Kai HQ in Tokyo.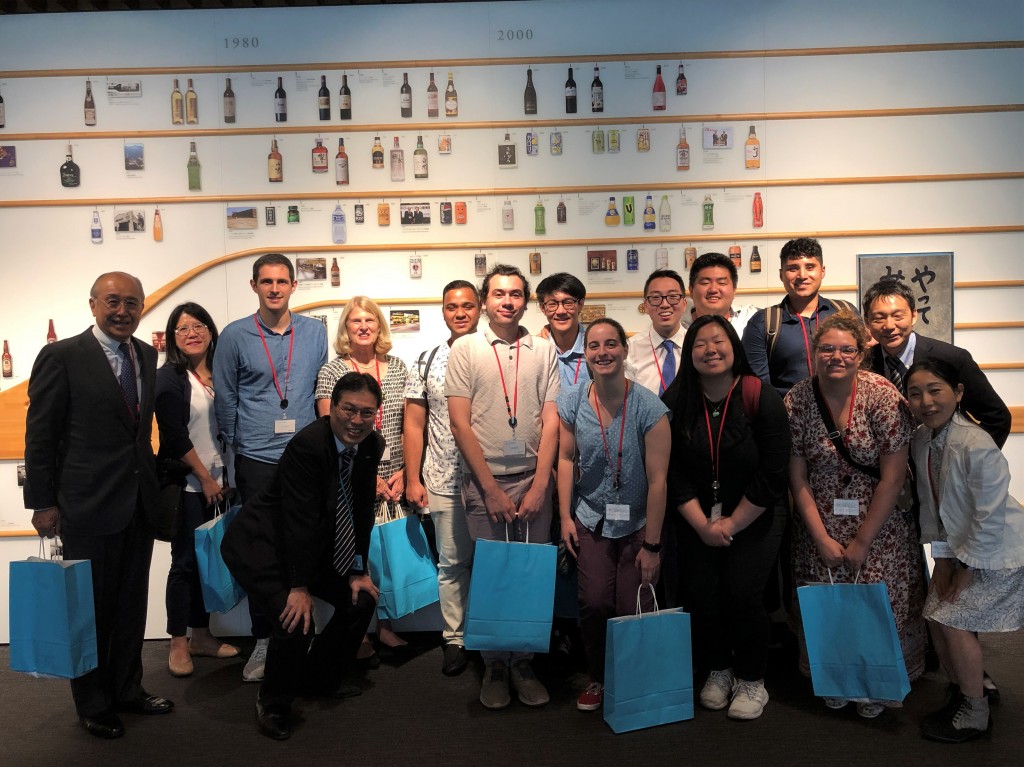 At the HQ of Suntory Holdings, they got a lecture of their activity, especially the ones related to their projects for sustainable development in the world.
Many thanks for the collaboration of The Tsuji Group, Iio Jozo Co.,, Ltd., Nagatani Seito Co., Ltd., and GANKO FOOD SERVICE Co., Ltd. hosting the study tour this year again. Also they enjoyed great food at Yakiniku & Sukiyaki Jun by ZEN-NOH International Corporation, Tempura Arai, Oomorikaigan Matsunozushi, Unagi Cuisine Shinkawa, Restaurant Poco a Poco, and Iemon Salon at Shibuya HIkarie.
We wish the all the participants could learn not only the knowledge and techniques of Japanese Cuisine, but also the culture, tradition, and history of Japanese Cuisine thorough this tour before headed back to the U.S.
We, Soul of Japan Foundation will continue supporting visitors to Japan experiencing and learning Japanese Cuisine in depth.