On Friday, November 16, 2018, Semi-Annual Executive Exchange Meeting was held at Royal Garden Café Aoyama.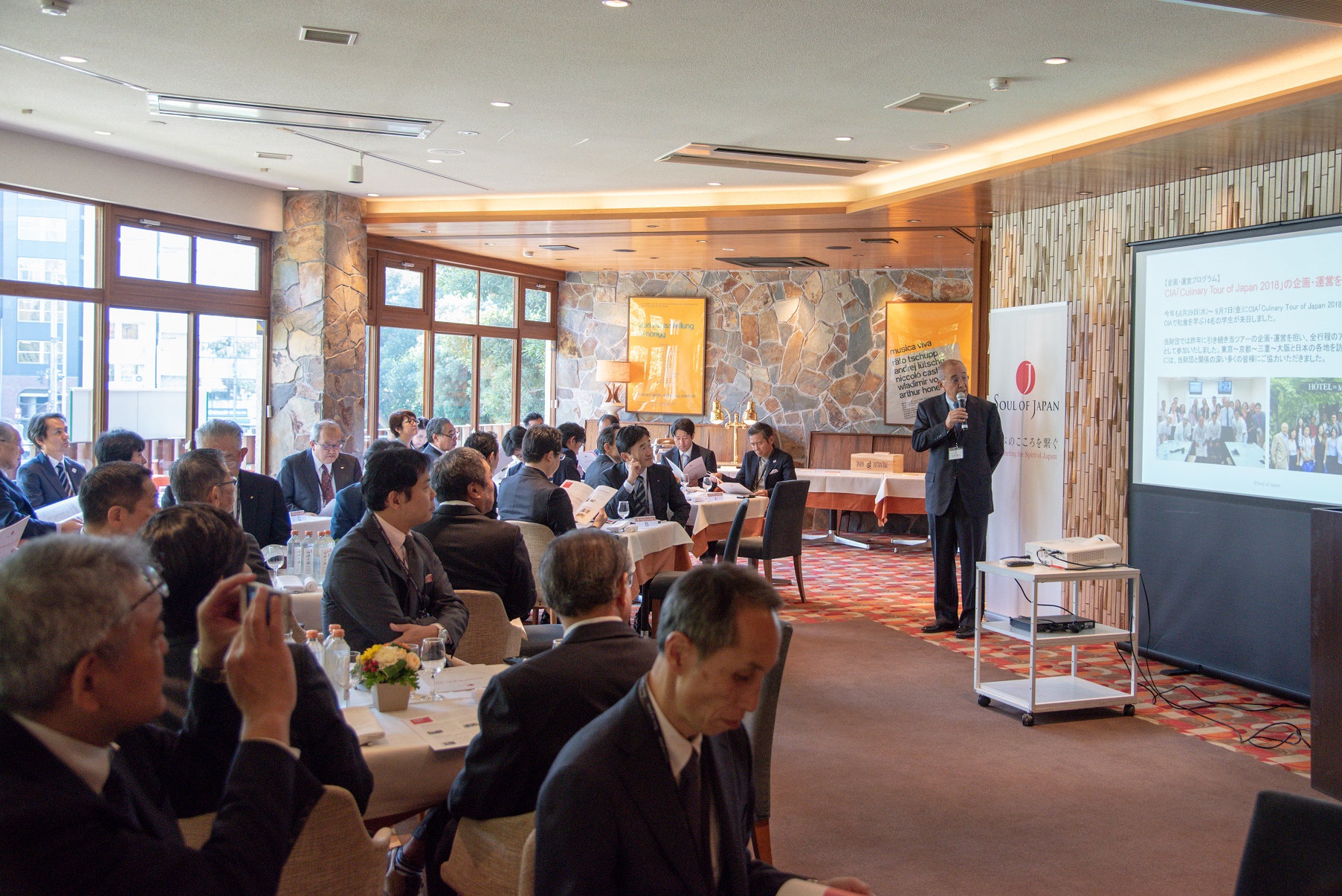 42 corporate members out of 68 participated and built intimacy.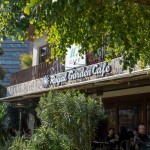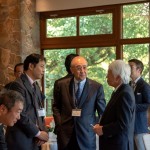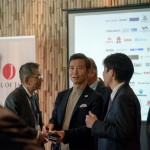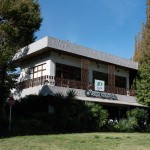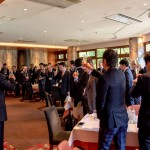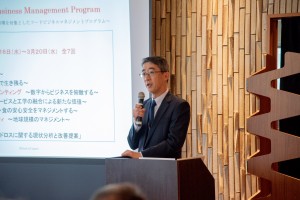 SOJ reported activities taken place after the previous Semi-Annual Executive Exchange Meeting in June 2018 was held.  In addition, we announced that "Food Business Management Program" will begin from January 2019. This educational program is part of the establishment of "Culinary Graduate School", school for people in food & beverage industries. The inaugural class will be a pilot program limited to the members of SOJ.
Also, the video of CIA Culinary Tour in Japan 2018, from August 29 to September 7, was shown.
To view the video, please click on the site below.
↓↓↓
CIA 2018 Culinary Tour of Japan (English Ver.)
Following the video, Food & Beverage companies and Food & Beverage affiliated companies could exchange business information and deepen relationships while enjoying lunch.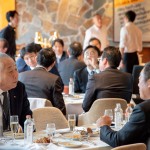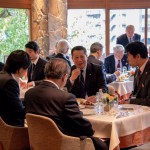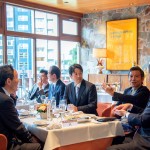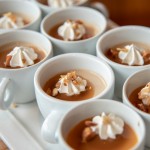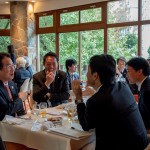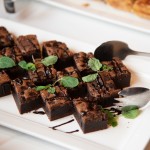 We are planning to hold the next Semi-Annual Executive Exchange Meeting on Wednesday, June 12, 2019.
We are looking forward to meeting you then.