On Wednesday, April 25, 2018, Soul of Japan held a special seminar at the Test Kitchen of FMI Corporation, Tokyo Head Office.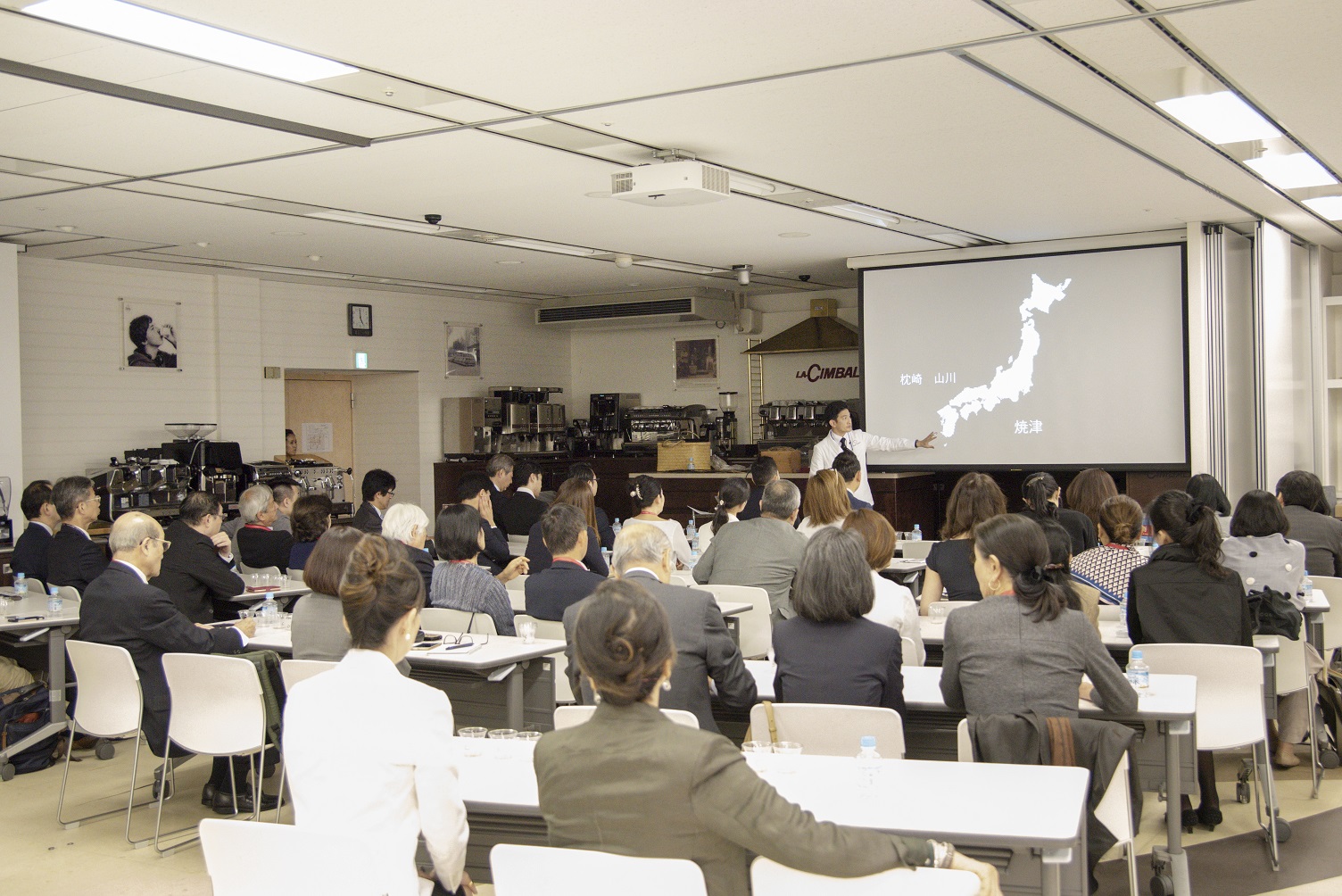 This year, with the theme "Advocate the genuine Japanese food culture to foreign visitors," aiming Tokyo Olympic Games 2020, we are organizing three seminars which follows the objective of the foundation "providing Japanese culinary experiences to visitors to Japan" and "advocating Japanese food culture and culinary traditions."
As the first seminar Chef Naoyuki Yanagihara and Chef Yoshinori Tezuka, who have many experiences abroad gave lecture and demonstration on "dashi" and "nigiri".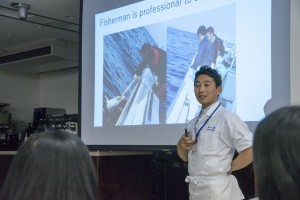 Chef Yoshinori Tezuka, 4th generation owner chef of Tokyo based Oomorikaigan Matsunozusi, established in 1910, gave a lecture titled "Looking at Japanese Culture and Hospitality through Sushi"; about the history of sushi, sushi in Japan and abroad, also the experiences he has through guiding and nigiri experiences with foreign visitors.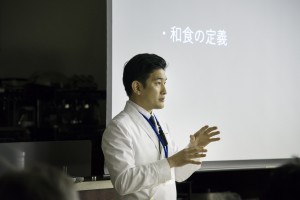 Chef Naoyuki Yanagihara, Vice President of Yanagihara Cooking School of Traditional Japanese Cuisine, Edo Kaiseki Kinsaryu, gave a lecture titled WASHOKU for all ~Washoku to the World~"; definition of Washoku,  experience he had through giving lectures and demonstrations around the world as Japan Cultural Envoy, appointed in 2015, thorough explanation on dashi using konbu and bonito.
The participants could exchange information and deepen relationships while enjoying nigiri sushi and clear dashi soup of bamboo shoots.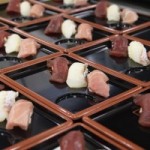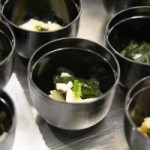 The next special seminar will be held in on Wednesday, July 18. We are looking forward to having you then.